14.3 SEER2 Heat Pump Condensers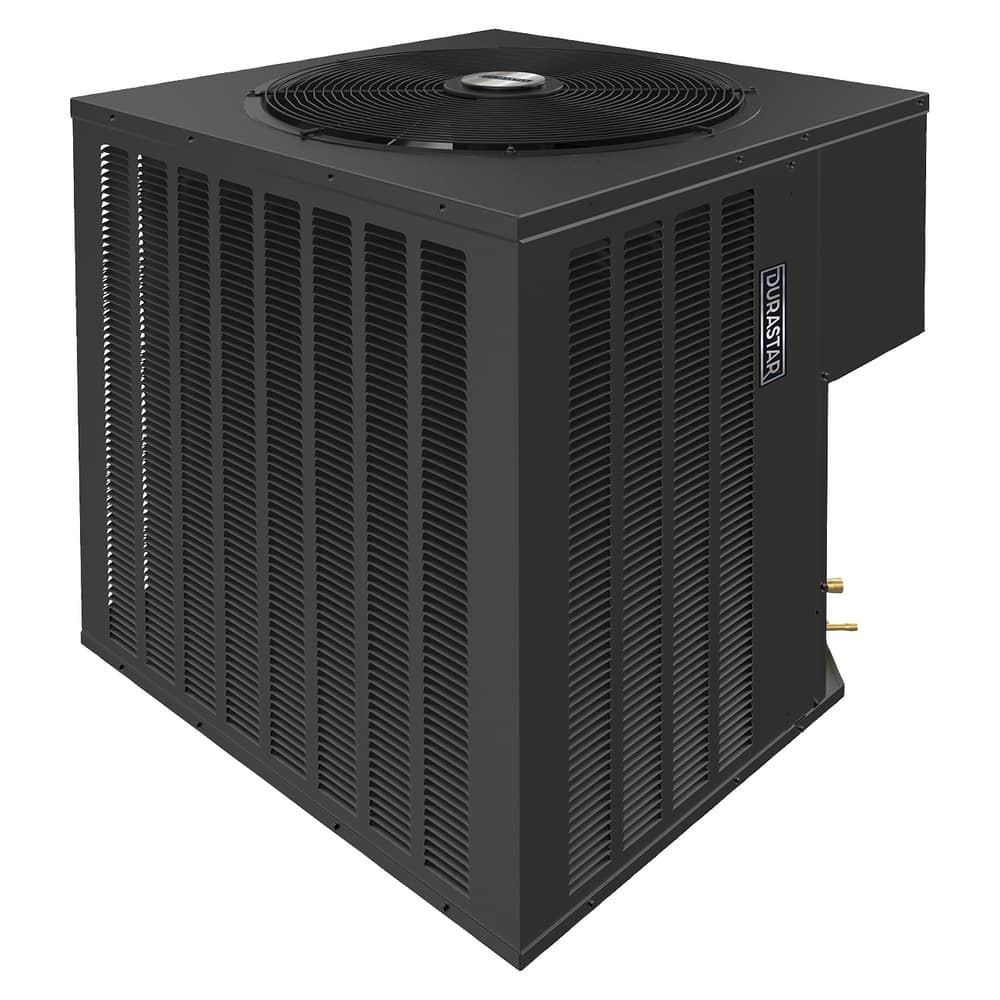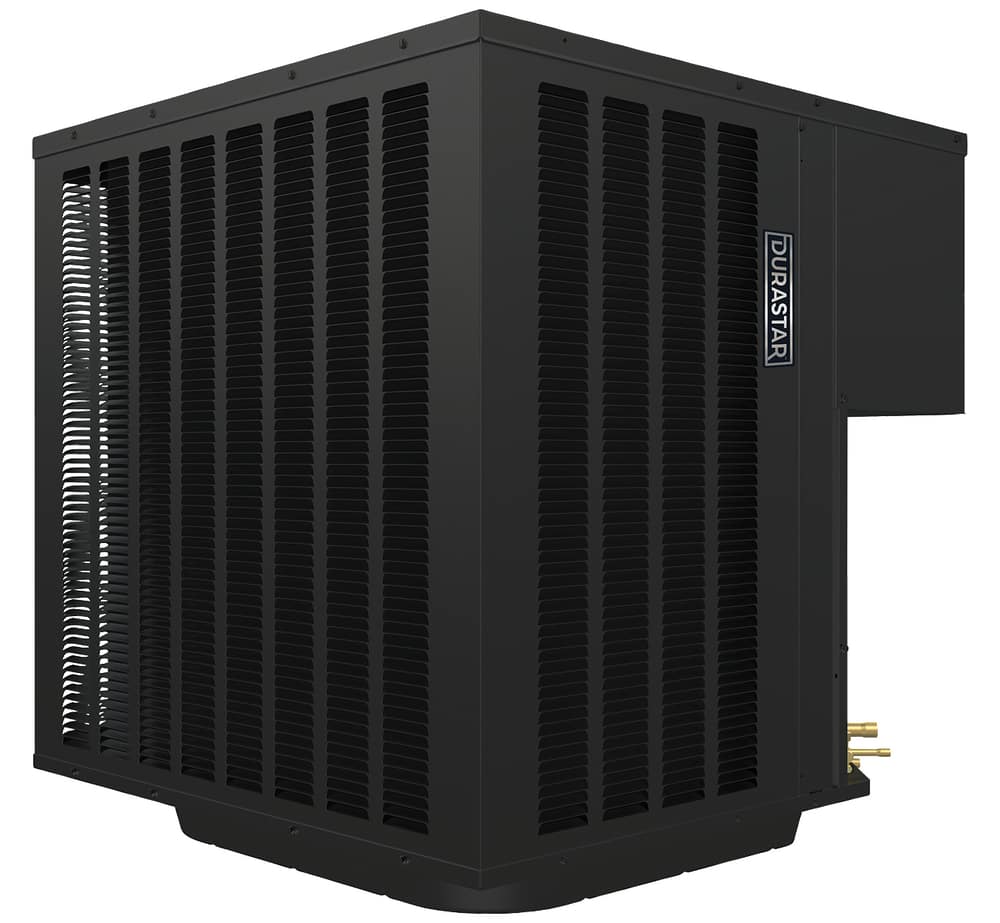 Stay comfortable during every season.
Durastar's heat pump condensers offer extreme durability and comfort year-round. Throughout the warm seasons, our models operate as air conditioners. Then when temperatures drop, flip the switch to keep your indoor climates warm. With multiple SEER2 ratings, a durable weather-resistant steel cabinet that protects the coil, a two-stage compressor, and a grille/motor mount that quiets operation, customers can truly rest easy, no matter the season.
Models
DRHP14A18AJ1ANA
Warranty
---
No one stands behind their brand like we do. Durastar offers durable airflow during even the harshest heating and cooling conditions. In addition, our warranty provides maximum coverage for total peace of mind.
Extended warranty options are available for both parts and labor. Talk to your contractor for more information.
Learn More
Explore tax credits and rebates
14.3 SEER2 Heat Pump Condensers Features
---
HVAC equipment products sold to licensed contractors only. Products sold in select areas only, please contact your local branch for availability in your area.
Not all Durastar products may be available in all areas currently. See your local Durastar distributor for details.
Fully Louvered Steel Cabinet: Features durable construction to add protection from yard hazards & weather corrosion
Easily Accessible Control Box: Ease of installation and serviceability
Inverted Reversing Valve: Allows for faster heat transfer with gravity assist shifting and reduced joint stress for increased reliability
DRHP14A18AJ1ANA
---
AMP: 20
Application: Residential
Auto Switching Heat/Cool?: No
BTU: 18000
BTU Cooling Rating: 18000 Btu/h
CFM: 2401 ft3/min
Communicating: Non-Communicating
Compressor Type: Scroll
Configuration: Heat Pump
Decibel Rating (dB): 73 dB
Height: 25-3/16 in
Liquid Line (OD): 3/8 in
Material: Steel
MBH: 18
Phase: Single Phase
Power Source: Electric
Refrigerant: R-410A
Sound Blanket: No
Specifications - UL Listed: Yes
Stages: Single
Style Name: DRHP14A
Suction Line (OD): 3/4 in
Tonnage: 1.5 Ton
Type: DRHP14A18AJ1ANA
Volts: 208/230V
Weight: 150 lb
Width: 29-9/16 in
Frequently Asked questions
What's more important, HSPF or SEER?
If you live in an area where winters are mild, then pay extra attention to the SEER rating. Conversely, if you live in the north where winters are more extreme, then the HSPF value is more important.
What are the main differences between a heat pump and a mini-split heat pump (otherwise known as a ductless heat pump)?
Generally, heat pumps are integrated into your home's central heating and cooling system. That means the heat it provides travels through ducts into various rooms throughout your home. Alternatively, mini-split heat pumps, or ductless heat pumps, distribute heat directly into the room where they are installed.
What is HSPF2?
HSPF2 stands for Heating Seasonal Performance Factor 2. HSPF2 is a standardized rating used by all heat pump manufacturers to compare energy efficiencies between heat pumps. The higher the HSPF2, the more efficient the system operates during cold seasons.
How to talk to your contractor
---
Learn how to talk the talk with a few of our top tips. We cover important questions to ask your HVAC contractor, common mistakes when buying a new system, and more.
Learn More