Sirius Heat Mini-Split Heat Pumps - Single-Zone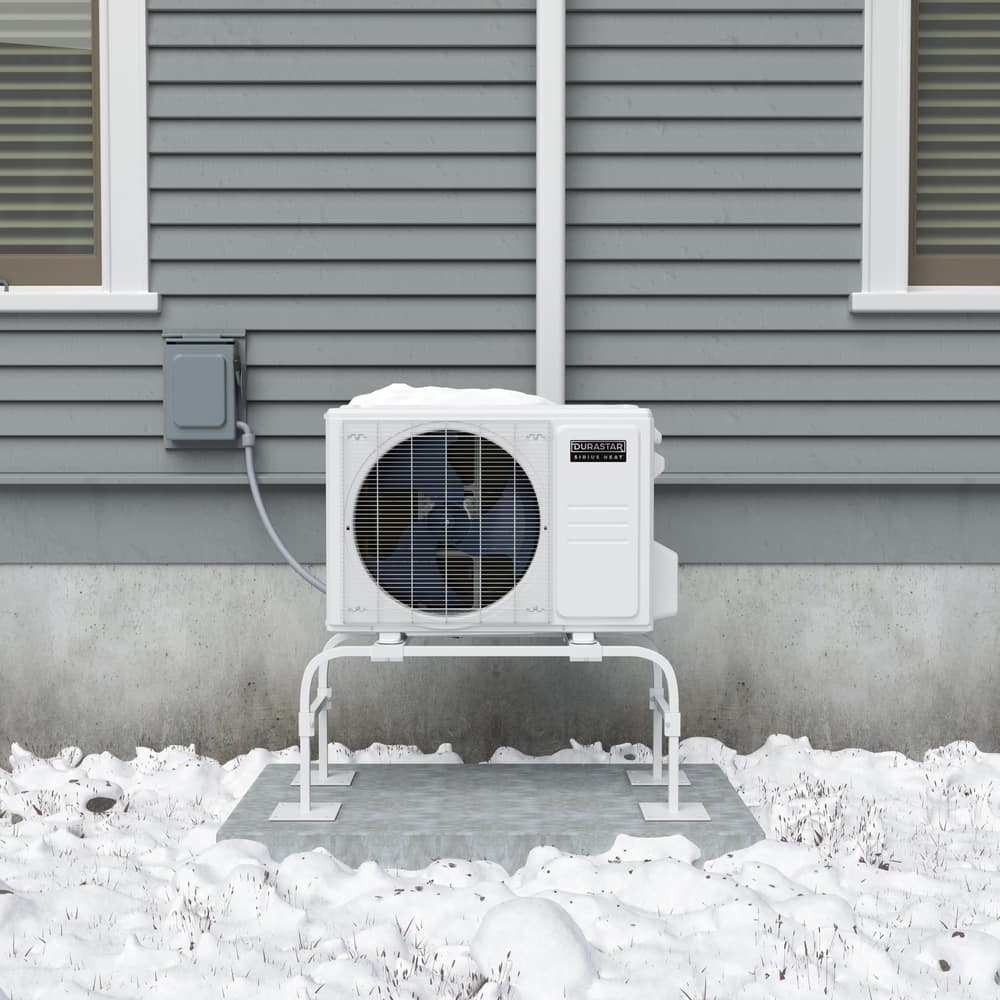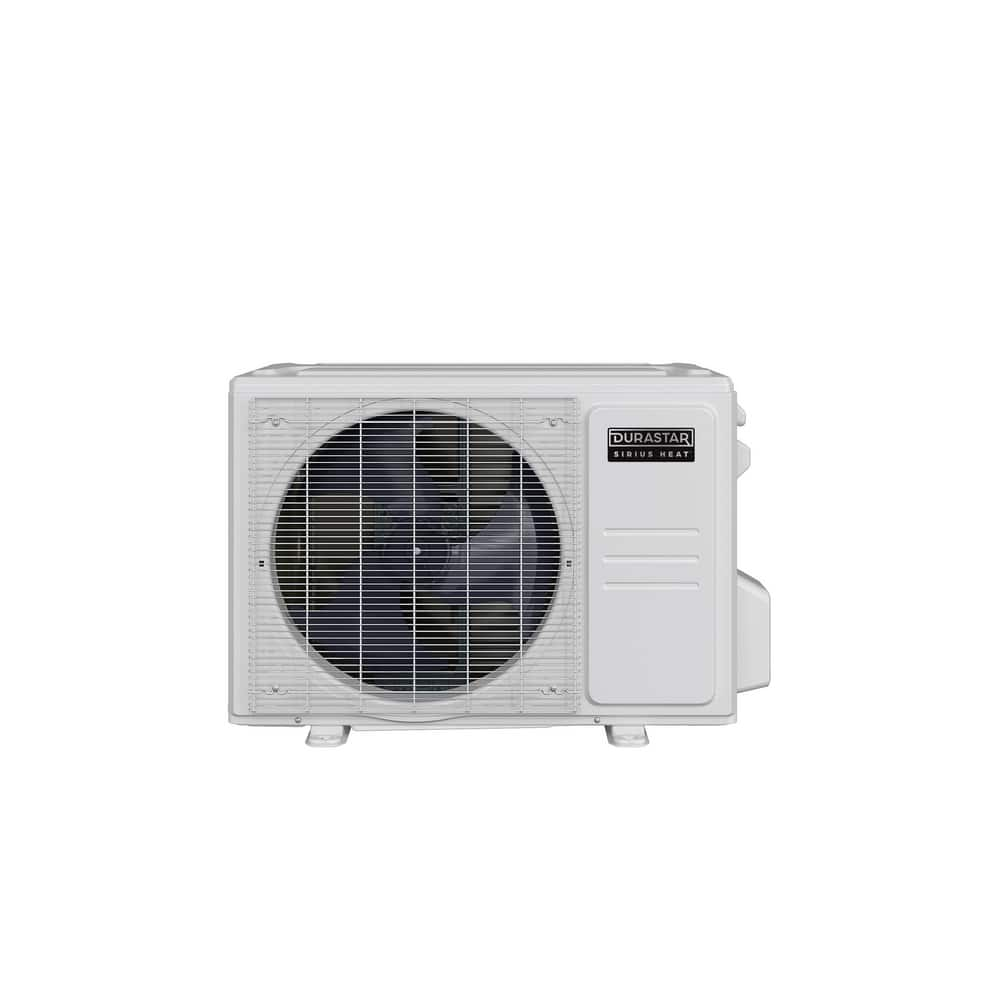 Achieve higher efficiency with Sirius Heat™.
With highly tested and innovative technology, Durastar offers a premium line of Sirius Heat mini-split heat pumps that are capable of maintaining up to 100% heating capacity at 0°F, heating operation down to -22°F and low ambient cooling down to 5°F. These single-zone heat pumps have up to 26.4 SEER2 efficiency rating that will help you generate monthly utility savings. When the weather is extreme, rest comfortably knowing your Sirius Heat mini-split heat pumps are ready to perform with superior efficiency.
Durastar carries a variety of high-quality and dependable mini-split solutions. Be sure to learn more about our Single-Zone Outdoor Heat Pumps, Outdoor Multi-Zone Heat Pumps, and Sirius Heat™ Multi-Zone Heat Pumps. Then, take a look at our Indoor Units and discover the right combination of products to ensure optimal heating and cooling in your space.
Our mini-split offering is available nationwide for direct purchase through Build with Ferguson. We recommend working with your HVAC contractor to select and install the best combination of Durastar products for your project. The product warranty may be voided if it is not installed by a licensed HVAC contractor.
Models
DRA1H09S1A
Warranty
---
No one stands behind their brand like we do. Durastar offers durable airflow during even the harshest heating and cooling conditions. In addition, our warranty provides maximum coverage for total peace of mind.
Extended warranty options are available for both parts and labor. Talk to your contractor for more information.
Learn More
Explore tax credits and rebates
Sirius Heat Mini-Split Heat Pumps - Single-Zone Features
---
High heating capacity at 0 Deg F
Included base pan heater
Variable speed inverter compressor
Anti-corrosion fin coating
Quiet operation
Operational temperature down to -22 Deg F
DRA1H09S1A
---
AMP: 2.5,4
Application: Residential
Auto Switching Heat/Cool?: Yes
BTU: 9000
BTU Cooling Rating: 9000 Btu/h
BTU Heat Rating: 12000 Btu/h
CFM: 1324 ft3/min
Compressor Type: Inverter
Decibel Rating (dB): 54.5 dB
Depth: 13 in
Depth of Trench: 13 in
EER: 15.8
Energy Star Compliant: Yes
Green Product: Yes,Energy Star
Height: 21-13/16 in
HSPF: 12.5
Indoor / Outdoor: Outdoor
Installation Type: Outdoor
Liquid Line (OD): 1/4 in
Max Fuse Size: 15
MBH: 9
Phase: Single Phase
Refrigerant: R-410A
SEER: 25.5
Specifications - CSA Certified: CSA-C22.2 No. 236
Specifications - MA Approved: No
Specifications - UL Listed: UL 1995
Suction Line (OD): 3/8 in
Tonnage: 0.75 Ton
Volts: 208/230V
Watts: 902 W
Weight: 74.1 lb
Width: 31-11/16 in
Zones: 1
Frequently Asked questions
What is a mini-split system?
Mini-splits are a ductless solution to heating and cooling individual rooms or spaces. They are discrete and reduce installation efforts.
Can I have a multi-zone mini-split system?
Yes! Mini-splits can be configured for single-zone or multi-zone applications. Each unit is connected to one outdoor unit.
Do I need a contractor to purchase and install my mini-split system?
You can purchase Durastar's mini-split units directly from Build with Ferguson. However, we recommend working with a contractor to ensure you acquire the best combination of products, install the system properly, and take full advantage of the products' warranty. Please note that warranties may be voided if not installed by a licensed professional.
What is an HVAC evaporator coil?
Evaporator coils are located inside your home and work with your air conditioner and furnace. Depending on whether you are heating or cooling a space, the coils pull in existing air to cool it or they add heat to warm it up. In essence, coils are one of the most important pieces to your HVAC system and are responsible for the heat exchange.
What is the benefit of an all-aluminum coil?
Unlike copper which may rust over time, all-aluminum coils do not. In addition, they are more resistant to micro-leaks which increases the longevity and efficiency of your unit.
What is the difference between an 'A' coil and 'N' coil?
'A' coils are formed using two slabs of fins – these types of coils have a surface area similar to a slab coil, however, they are installed without transition ducting. Alternatively, 'N' coils use three fin slabs. This arrangement increases the coil's surface area and, therefore, accommodates more refrigerant. As a result, it operates more efficiently and generates more heat.
How to talk to your contractor
---
Learn how to talk the talk with a few of our top tips. We cover important questions to ask your HVAC contractor, common mistakes when buying a new system, and more.
Learn More
---