Variable-Speed Air Handlers - Three-Stage Constant CFM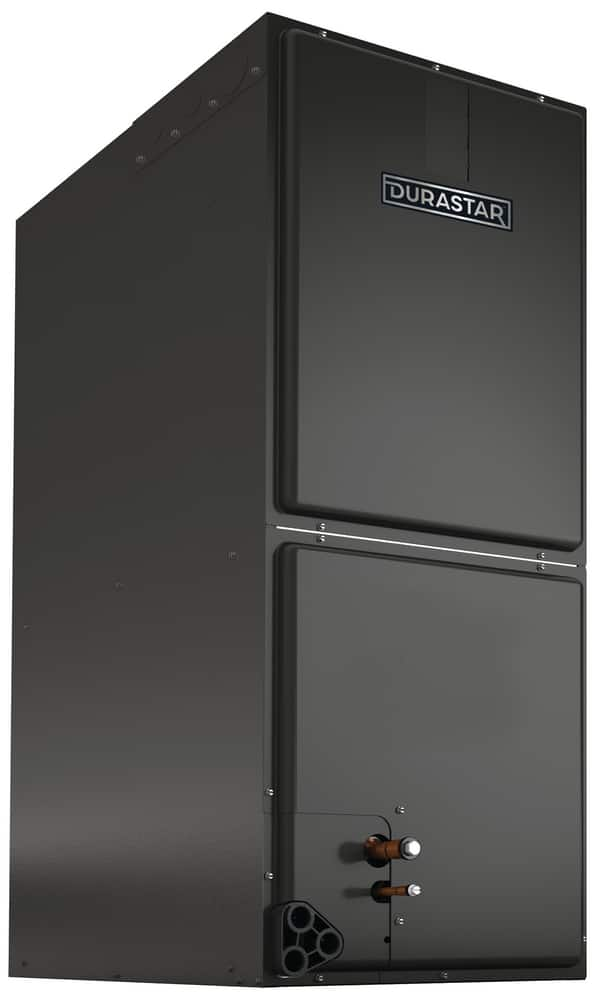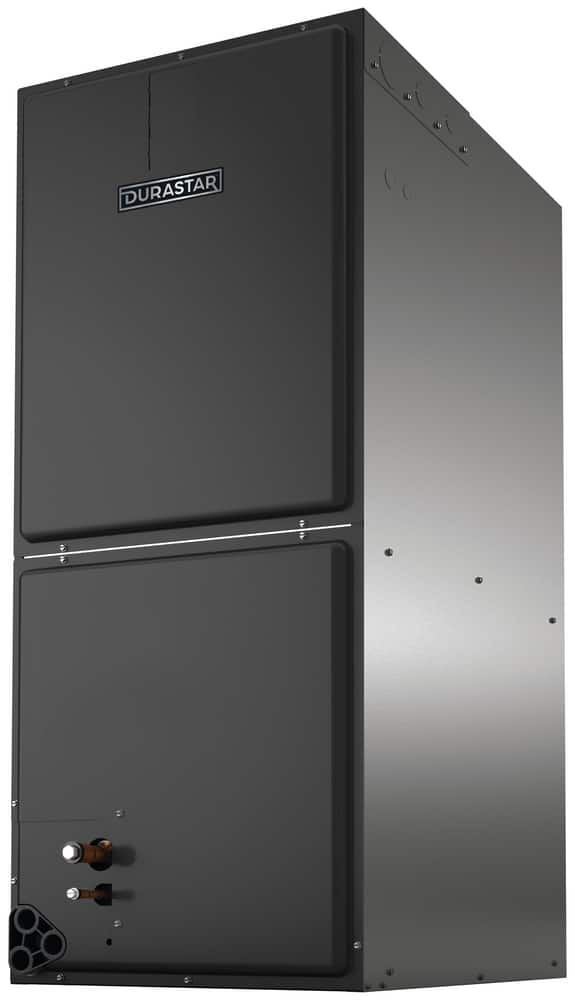 Premium air handlers for advanced efficiency and control.
Our variable-speed air handlers operate at the lowest possible power output in order to save energy. As a result of their variable speed blower, they are quieter, more efficient, and offer enhanced moisture management. These units represent Durastar's Advanced Series and can be paired with our three-stage outdoor units for a highly efficient combination – Core Series air handlers are also available. Tested in extreme conditions and built to last using premium materials, you can depend on Durastar's variable-speed air handlers for year-round comfort. All of our three-stage constant CFM models are adaptable for upflow, downflow, horizontal-left, and horizontal-right applications and are designed to be easily serviced. Call your contractor today to discuss which air handler is best suited for your home.
Models
DRAH3LA2417ASTNNJ
Warranty
---
No one stands behind their brand like we do. Durastar offers durable airflow during even the harshest heating and cooling conditions. In addition, our warranty provides maximum coverage for total peace of mind.
Extended warranty options are available for both parts and labor. Talk to your contractor for more information.
Learn More
Explore tax credits and rebates
Variable-Speed Air Handlers - Three-Stage Constant CFM Features
---
HVAC equipment products sold to licensed contractors only. Products sold in select areas only, please contact your local branch for availability in your area.
Not all Durastar products may be available in all areas currently. See your local Durastar distributor for details.
Bluetooth Connectivity
Sturdy steel cabinet with one inch of foil faced insulation for quiet and efficient comfort.
Aluminum Indoor Coil Design: Constructed of aluminum fins bonded to internally grooved aluminum tubing and are more corrosion resistant
Versatile 4-Way Convertible Compact Design: Allows for upflow, downflow, horizontal left, and horizontal right applications even in the smallest of spaces
Less than 2% Cabinet Air Leakage at 1-inch H2O: When tested in accordance with ASHRAE Standard 193
DRAH3LA2417ASTNNJ
---
BTU: 24000
BTU Cooling Rating: 24,000 Btu/h
Blower Type: Multispeed
Coil Type: N
Communicating: Non-Communicating
Configuration: Multi-Position
Fan Speeds: 3
Height: 42-1/2 in
Liquid Line (OD): 3/8 in
Material: Steel
Max CFM: 750 cfm
MBH: 24
Phase: Single Phase
Power Source: Electric
Refrigerant: R-410A
Specifications - UL Listed: Yes
Stages: Three
Style Name: DRAH3LA
Suction Line (OD): 3/4 in
Tonnage: 2 Ton
Type: DRAH3LA2417ASTNNJ
Volts: 208/230V
Weight: 91 lb
Width: 17-1/2 in
Frequently Asked questions
Is an air handler or furnace better?
Both Durastar's furnaces and air handlers offer dependable options for distributing even airflow throughout your home. When selecting between the two, consider your location and climate. For areas with long warm seasons, an air handler will likely be more energy-efficient, however, we recommend discussing your options with a licensed contractor to ensure the best combinations of HVAC products for your home.
What does variable speed mean?
Variable speed air handlers operate at the lowest possible speed to achieve your desired indoor temperature. This results in increased energy efficiency. Variable speed units are also quieter than standard units.
Is a two-stage air handler more efficient than a single-stage air handler?
Yes, when paired with a two-stage outdoor unit, both units will operate on low capacity during milder days, requiring less energy; and switch to full capacity and power when needed.
How to talk to your contractor
---
Learn how to talk the talk with a few of our top tips. We cover important questions to ask your HVAC contractor, common mistakes when buying a new system, and more.
Learn More
---