15.2 SEER2 Air Conditioners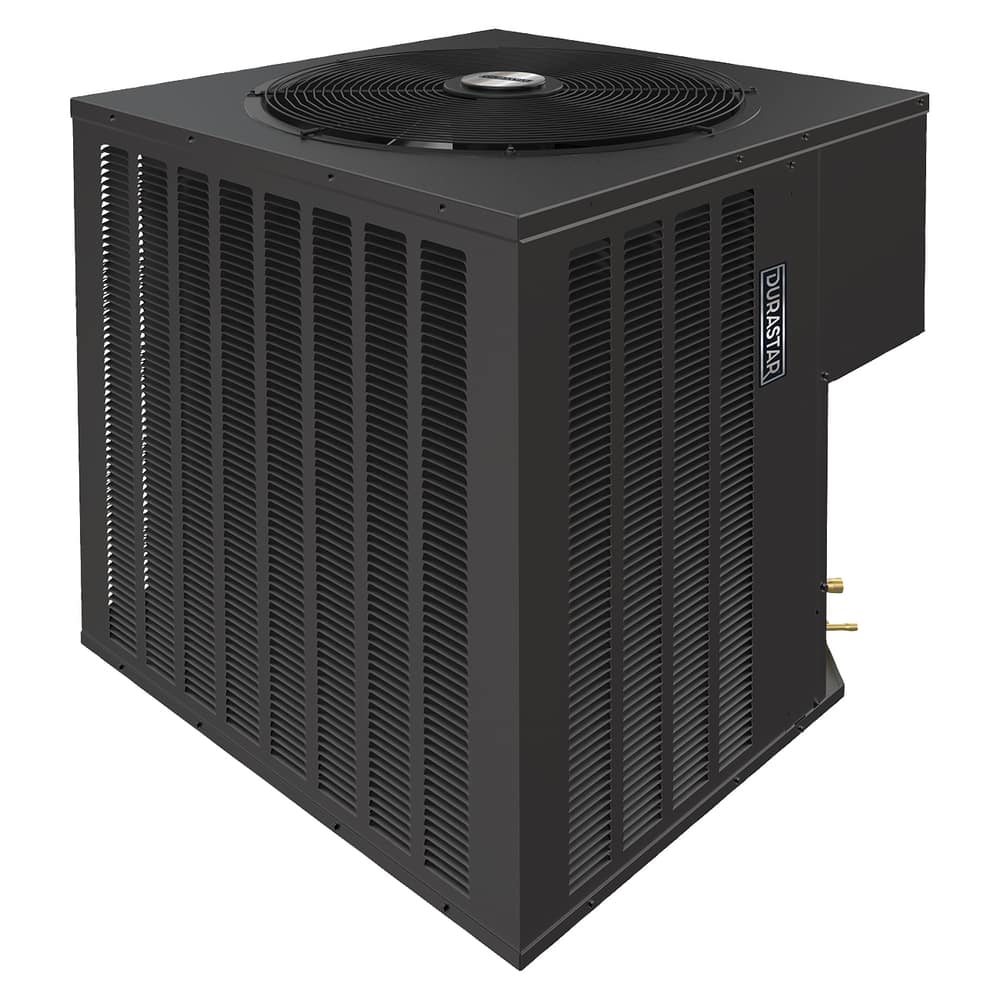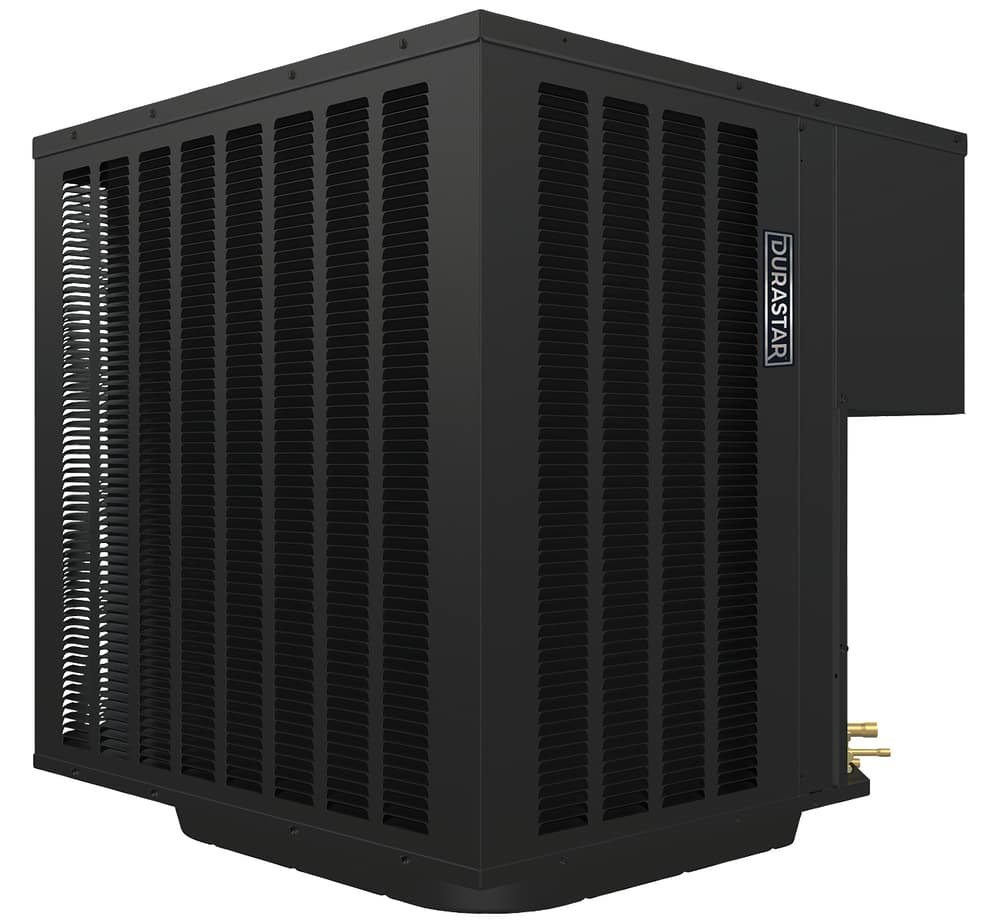 Achieve whisper-quiet operation and three levels of power output.
Durasatar's 15.2 SEER2 air conditioners are part of our Advanced Series, offering enhanced efficiency, quiet operation, and a three-stage compressor. Due to the multi-stage compressor and energy-saving inverter, the units maintain the lowest possible power output to achieve your desired indoor temperature, reducing the energy required for operation. That means, during most days, the unit functions on LOW or MEDIUM settings. Then, if outdoor temperatures are extreme, the equipment kicks into HIGH gear to match the required demands. For premium air conditioners that are tested to perform in the toughest conditions, look no further than Durastar's 15.2 SEER2 AC units. From superior energy efficiency to consistent and even indoor temperatures, relax comfortably with our Advanced Series heating and cooling products.
As part of our Core Series, we also have a selection of 13.4 SEER2 and 14.3 SEER2 air conditioners.
Models
DRAC15A24AJ3ANA
Warranty
---
No one stands behind their brand like we do. Durastar offers durable airflow during even the harshest heating and cooling conditions. In addition, our warranty provides maximum coverage for total peace of mind.
Extended warranty options are available for both parts and labor. Talk to your contractor for more information.
Learn More
Explore tax credits and rebates
15.2 SEER2 Air Conditioners Features
---
HVAC equipment products sold to licensed contractors only. Products sold in select areas only, please contact your local branch for availability in your area.
Not all Durastar products may be available in all areas currently. See your local Durastar distributor for details.
Bluetooth Connectivity
Variable Speed Twin Rotary Compressor & Inverter Drive
Swept Wing Fan Technology
Fully Louvered Steel Cabinet: Features durable construction to add protection from yard hazards & weather corrosion
Easily Accessible Control Box: Ease of installation and serviceability
Optimized 7mm Coil Design
DRAC15A24AJ3ANA
---
AMP: 20
BTU: 24000
BTU Cooling Rating: 24000 Btu/h
CFM: 2908 ft3/min
Communicating: Non-Communicating
Compressor Type: Inverter
Decibel Rating (dB): 71.7 dB
Height: 27-3/16 in
Length: 29-9/16 in
Liquid Line (OD): 3/8 in
MBH: 24
Phase: Single Phase
Power Source: Electric
Refrigerant: R-410A
Sound Blanket: Yes
Specifications - UL Listed: Yes
Stages: Variable
Style Name: DRAC15A
Suction Line (OD): 3/4 in
Tonnage: 2 Ton
Type: DRAC15A24AJ3ANA
Volts: 208/230V
Weight: 157 lb
Width: 29-9/16 in
Frequently Asked questions
What is EER2?
EER2 is Energy Efficiency Ratio 2. It's the cooling capacity of an air conditioner or heat pump unit for a specific amount of energy used in a specific testing climate.
Which AC units are the quietest?
Decibels (dB) are the unit of measure for the intensity of noise. The lower the decibel level, the quieter your unit will be. We share key specifications, such as decibels, on our product pages so you can quickly compare your options.
What does SEER2 mean?
SEER2 stands for Seasonal Efficiency Energy Ratio which compares the energy efficiencies from different central air conditioners and heat pump systems. The higher the rating, the more efficient the system.
How to talk to your contractor
---
Learn how to talk the talk with a few of our top tips. We cover important questions to ask your HVAC contractor, common mistakes when buying a new system, and more.
Learn More
---